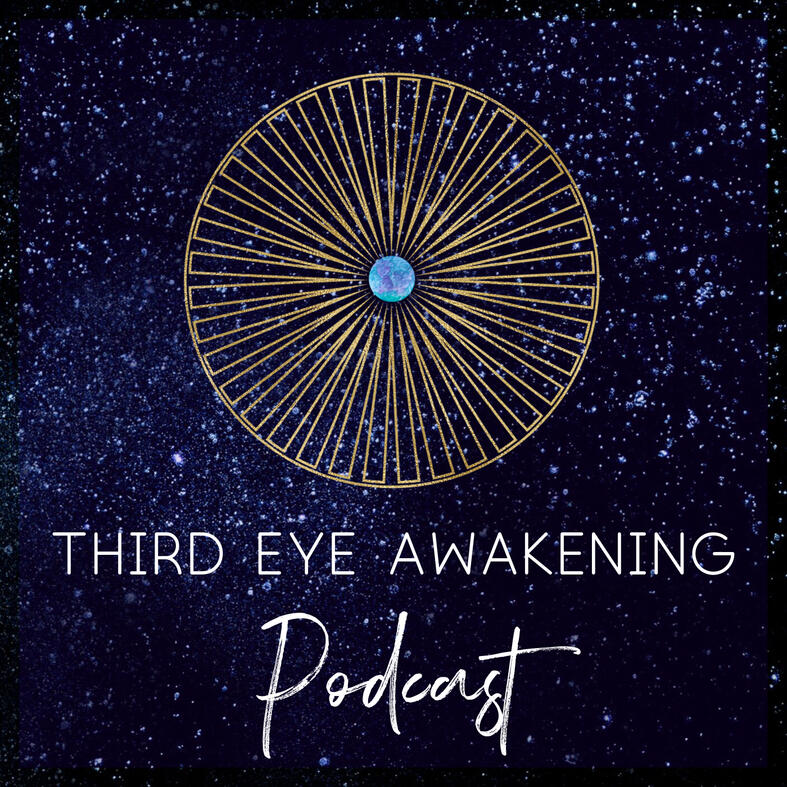 third eye awakening
---
A podcast about spiritual & psychic awakening, the shift from 3D to 5D consciousness and all manner of ascension topics.
---
This podcast is intended to create a conversation around the experience of both Spiritual & Psychic Awakening, and all of the countless ways that it can be experienced by each unique Being.

A mix of my own personal stories, solo riffs and guest interviews.

It is my hope that if you are experiencing your own awakening, you find a sense of validation and belonging here.
---
Listen on:

Apple Podcasts

Google Podcasts

Spotify

Breaker

Overcast

Pocket Casts

RadioPublic

Anchor
I am committed to keeping the Third Eye Awakening Podcast add-free.
Of course it takes time and money to produce, so if you enjoy the podcast and wanna share your love and support in this way, I'm honoured to receive your donation.
Any amount is appreciated, as are you and your listenership.
Thank you!
---